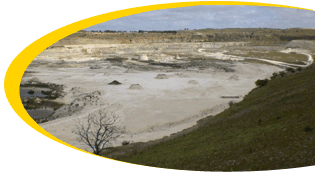 A Family Tradition
The McCann family have a long and proud history of providing southern Victoria with quality limestone products.
In 1888, Sidney and Wesley McCann founded the quarry at Fyansford to provide limestone to the Geelong cement works.
With the cessation of cement production in the year 2000, Bill McCann and his sons formed Geelong Lime to supply the local market with agricultural lime and associated products. Sales quickly developed, spreading from Henty to Hopetoun to Horsham. Now, Geelong Lime has developed into the largest aglime supplier in the region.